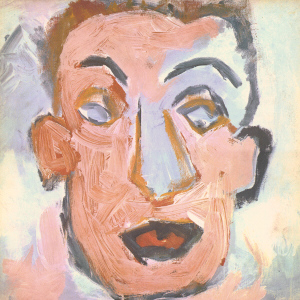 Bob Dylan – Self Portrait Columbia C2X 30050 (1970)
---
Now's here's a Bob Dylan album that is decidedly half-baked.  Dylan himself has shrugged it off as a joke on his over-eager fans, meant to deflate their expectations of him.  But it's hard to believe much of what Dylan says about himself and his work.  Looking at this sprawling double-LP, it distinctly looks like about four different projects crammed together.  Some of the songs seem to carry forward the country sounds of Nashville Skyline, with an old-timey focus that also echoes John Wesley Harding.  Other songs seem almost like demos for his upcoming New Morning album, with smooth yet elaborate sounds that fit into the ongoing California singer-songwriter movement.  There also are some poorly recorded live tracks from Dylan's appearance headlining the 1969 Isle of Wight festival.  Lastly, some of the songs seem to chart an alternate path from New Morning by presenting an orchestrated version of more traditional folk music (kind of like Pete Seeger with strings, horns and backing singers).  Through it all, there are many cover songs, and the relatively few new compositions feature almost no lyrics–typically just repeating a few short verses or even lacking any words at all.
This album was poorly received.  One possible explanation is that this was really something of a vault-clearing, odds-and-ends collection of demos, outtakes and leftover live recordings, but was marketed as just another new Dylan album.  The result was a mismatch of expectations–intended or not.  Maybe no one could have expected the reaction, because those kinds of vault-clearing albums weren't exactly commonplace in rock and pop music yet, though there certainly were precedents in jazz, for instance.
The best material here is scattered and all over the place.  To find the modicum of decent material you have to slog through a lot of what seem like half-finished songs, boring and uninspired–like "Days of 49," which could almost have been a John Wesley Harding reject.  "All the Tired Horses" is nice because its one of the more successful songs here that breaks from what Dylan has done elsewhere.  A few other songs like "Alberta #1" and "Wigwam" are decent too.  Listening to this end-to-end is something much more like work than pleasure.  Most listeners will want to ignore this one entirely.