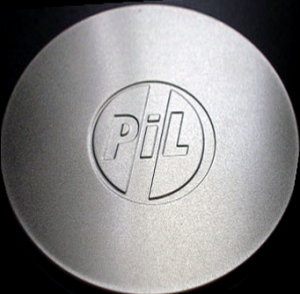 PiL – Metal Box Virgin METAL 1 (1979)
---
So much of the most innovative music of the 70s came together on Metal Box (originally three metal discs packaged in a film container, the later U.S. version titled Second Edition had a less expensive package). Public Image Ltd. (PiL) kept the immediacy, power, and attitude of punk while creating a special new blend of "pop" music.
The Sex Pistols had booted John Lydon (a/k/a Johnny Rotten) forcing him to find something new. What he found was guitarist Keith Levene and the perfect forum to rant.
Metal Box, the group's second album, uses only extremes. Pounding bass and icy guitar hiss over the top grind like machinery. Lydon's paranoid shouting plows through, questioning everything. He rips out the sounds in his head for the world to hear. PiL released singles from the album, but even those great songs seem out of place by themselves. The flow and endless vamps need to slowly overtake you as you listen.
Keith Levene is the sound of PiL. He plays phenomenally inventive solos, as on "Chant" where his scathing guitar laces over muffled repetitions of "love/war/kill/hate." He comes close to sounding like James "Blood" Ulmer most of the time, improvising in a way that values random effects and eliminates the possibility of mistake. Jah Wobble on bass is also an absolute necessity for this music to work, adding the only melodies. The spontaneous energy keeps the experiments within arm's reach. The drummer du jour adds little but manages not to spoil the album either.
Dance music, the likes of dub and disco, was the common denominator for PiL. While it seems each performer is doing something completely different, the record pulls it all together with the open space and sweeping textures of CAN's krautrock. There really are no low points on the entire album. PiL's debut had connections to the past, but this album (their second) was a step through a gateway. Superficially, Metal Box was absorbed into pop music, though few of the influenced masses think to tracing their roots through PiL.
Great music is tied so much to the social fabric of its time, so that great music tends to come in waves. Metal Box is one of the most brilliant works from an incredible period that birthed the 80s. Even among stiff competition, it stands out as inspired, cohesive, and enduring.
John Cale once said that rock and roll is about screaming and getting paid for it. PiL pulls off that tenuous circus balancing act in profound fashion. My mom once commented while I was listening to Metal Box that it sounded like someone screaming and trying to get paid for it. I don't think she realized how right she was! This is an album for people who love rock and roll down to their souls, and no one else.