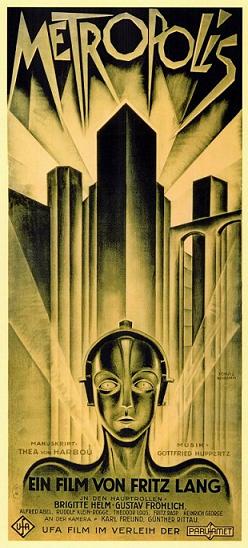 Metropolis (1927)
Universum Film A.G.
Director: Fritz Lang
Main Cast: Gustav Fröhlich, Brigitte Helm, Rudolf Klein-Rogge
---
A classic of the silent era.  Epic in proportions yet simple in story, this has influenced countless films that followed.  Some (Elysium (2013)) are practically remakes.  The special effects were groundbreaking.  This — along with the likes of Brecht/Weill's The Threepenny Opera and Döblin's Berlin Alexanderplatz and even Hilferding's Finance Capital — represents one of the great achievements of Weimar Germany.