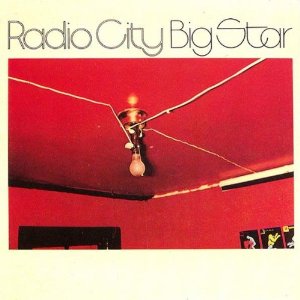 Big Star – Radio City Ardent ADS-1501 (1974)
---
Going full-throttle, Big Star surpassed their debut with this set of charming little rockers. At times, their power pop approaches the audacity of glam rock. A haggard earthiness keeps Big Star from the heavy pretensions though. Haphazard arrangements and gritty performances do make it constantly thrilling.
Big Star was one of commercial music's biggest mistakes of the 70s. A mistake because virtually no one took notice of the great music they produced from a tiny subsidiary of Stax Records in Memphis.  They seem an unlikely group to have affiliations with legendary soul label Stax, but Memphis always has been the most eclectic musical center in the world.
At the center of it all was former Box Top Alex Chilton. His vocals with The Box Tops always involved grand, gravelly histrionics but there wasn't always substance. Co-leader Chris Bell departed Big Star, co-writing some of the tracks here but relinquishing credit on the final product. Chilton steps up. He leads the band forward. Cool posturing takes a back seat to honesty. The rich harmonies and hopeful attitude of their debut album take a back seat to subtly darker themes. Good-natured pop remains in the drivers seat.
Rather than overpowering the simple tunes with precise arrangements and tight harmonies, the band focuses on their true strengths. They can really rock. Manipulating things in the studio, everything sounds perfect on the record. Radio City sounds personal — a kind of work that pleases its makers first and listeners second. Fame wouldn't have made Big Star any better. It could only have torn apart their world.
"September Gurls" was posthumously one of the biggest songs ever to hit college radio. Radio City goes much deeper. "Back of A Car" is easily an equal of "September Gurls" with its rich harmonies and sweet hooks. "O My Soul" rocks pretty hard (not to be confused with Little Richard's "Ooh! My Soul," as Chilton often named his songs something familiar).
This record isn't profound for sounding fresh. Radio City sounds more like a record you already love, something great you just can't put your finger on. Big Star at their best just let it all hang out. No gimmicks. They made good music you shouldn't be afraid to like.